Progress with Ease.
A Buyer's User Guide.
Using Buyofuel's online marketplace to buy and sell biofuels in India is easy, transparent, safe and secure.

Grow your business with Buyofuel.
Discover authentic sellers and buy quality-assured biofuel.
Buy products that come with the promise of quality.
Verify quality of products with buyofuel's assistance in testing.
Understand the whole picture and negotiate best deals.
Manage orders and invoices without a worry.
Transact secure payments with escrow.
Track logistics with advanced tracking systems.

Reach new business heights with Buyofuel.

Quality Security
Buy quality assessed products at fair prices
Endless Possibilities
Discover authentic clients and carry out constant business
Build Network
Interact and connect with biofuel business associates
Trade With Assurance
Buyofuel verifies every user's authenticity
Secure Payments
Make payments securely with escrow transactions
Reliable Transport
Buyofuel helps in delivering your goods
Switch to a Smarter Solution.
Buyofuel Market Place.
Your content goes here. Edit or remove this text inline or in the module Content settings. You can also style every aspect of this content in the module Design settings and even apply custom CSS to this text in the module Advanced settings.
How to create an account on Buyofuel app?
Visit https://app.buyofuel.com/login and click on 'Sign up here'.
Enter your basic information – name, email, password and mobile number.
From the dropdown menu, select if you want to sign up as a biofuels manufacturer/trader/consumer.
You will be required to enter your GST number in the later stage to process transactions.
Note about the 3 kinds of profiles:
1. A manufacturer will have both buyer and seller profiles within. A manufacturer can:
– Buy raw materials
– Sell manufactured biofuels
2. A trader will have both buyer and seller profiles within. A trader can:
– Buy biofuels from manufacturers
– Sell biofuels to end fuel consumers
3. A consumer will only have a buyer profile. A consumer can:
– Buy biofuels for direct usage
How to update your product and payment information?
Click on the settings option under your profile name on the top right corner of your screen. 
Go to the 'Products' tab from the left-hand navigation. 

Under the 'Products you'd like to buy, click on 'Add new product'.

Select your product from the drop down menu and add the minimum and maximum quantities you are looking to buy.

You can add up to 5 different products to your list.  
Note – 
Similarly, add payment information (account name, account number and IFSC code) in the 'Payments' tab on the left side of your screen. 
How to view products?
As soon as you sign into your account, this is the first screen you will see—the Dashboard section. The list of available products along with the seller details will be displayed.

You can sort or filter this list according to what you are looking to buy. On the left side, 'Filters' options are available.

If you already know which seller you want to buy from, you can enter their name under the search box.

If you want to see sellers only from a particular state, you can select the state and click on 'Search'.

Similarly, if you know which product you want to buy, you can select that particular product(s) from the 'Products to Display' section.

In case you want to buy from sellers with whom you have already transacted, you can check the 'Show only known sellers' checkbox and click on 'Apply'.

The 'Products for you list' will be filtered based on the requirements you entered.

To know more about a seller, you can click on the 'View profile' on the right hand side.
How to send an enquiry about a product?
Once you have decided on what to buy from which seller, you can click on the 'Send RFQ' button on the right side of the screen. (RFQ stands for Request For Quotation)

On clicking that, a form will appear. From the dropdown menu, select the product you want to buy. Enter the quantity of the product you want to buy.

Today's date will be pre-filled in the 'Quote by' section. Change the date in the 'Preferred delivery date' section to the date by when you want to receive the product.

Enter your delivery address details in the next few boxes.
The form will require you to fill in additional information like details about the transport—if you will take care of the transportation, click on 'Buyer side'. If you want the seller to arrange transportation of the product, click on 'Seller side.

If you require a Weight slip & E-way bill, check the next checkbox.

Just like transportation, you will also have to inform if you will bear the costs of quality testing or if the seller should bear its costs.

Click on 'Send RFQ' to send the quotation to the seller.

You will receive all notifications under the bell icon on the top right corner of your dashboard screen.
Note:
Buyofuel is partnered with Bureau Veritas, Chennai and will completely provide assistance through the quality testing process.
How to place an order?
After the seller sends you a quote, the details will appear under the 'Received quotes' tab in the 'Enquiries' screen.

You can view the quote and accept it or send a counter offer by clicking on 'Edit and send'.

Once the quote is mutually accepted by both parties, an order will be placed. You can find the order details in the 'Orders' section by clicking on 'Active orders' and navigating to the 'Drafts' tab under it.

Click on 'Create order' to review the order details and payment terms.
Scroll further down to enter 'Order execution details' like order validity date, expected dispatch date and so on.

Click on 'Send order' after filling in all the required details.
Now, you have placed your order and are waiting for the seller to accept your order.

Your order will appear under the 'sent' tab.
What happens when the seller accepts your order?
When the seller accepts your order, your order details will move from the 'Sent' tab to the 'Awaiting execution' tab.
Here, you will be able to view your order details and will wait for the seller to dispatch.
How to make the payment for your order?
Buyofuel practices escrow payment wherein you have a virtual wallet. You will first transfer the money to this virtual wallet and then go on to transfer it to the seller, making the transaction completely safe.    
You can move on to make the payment for your order in the 'Payments' section on the top left corner and click on the 'Ongoing' tab.

You can view your past completed payments and payments that are overdue in the nearby tabs.

Click on 'open' to view the payment details and agreed upon terms of the order.
You can click on the 'Transfer fund' button to proceed with the payment.

You can also view the invoice and download a copy for your records.
What happens when the seller dispatches your order?
After your seller dispatches your order, your order details will move to the 'In execution' tab.
When you click on 'open', you can view the loading details, e-way bill details and the dispatch details with a tracking link.
What should you do when you receive your order?
Once you receive your order, click on 'complete order' to confirm that the order has been completed from your end.

In case you face a problem through this procedure or are not satisfied with the order, you can click on 'Raise dispute' and Buyofuel will assist you to resolve the issue.

After your order is successfully completed, the order details will move to the 'completed orders' tab for future references.
How to overview your activities on Buyofuel?
Click on the 'Analytics' section to find a detailed overview of your performance and activities on the app.

Metrics like total number of orders, total transaction value, revenue share and quantity share for the month can be viewed.
Note –
If you are a trader or a manufacturer, you can switch to the seller profile by clicking on your profile on the top right corner of the screen and selecting 'Switch to seller'.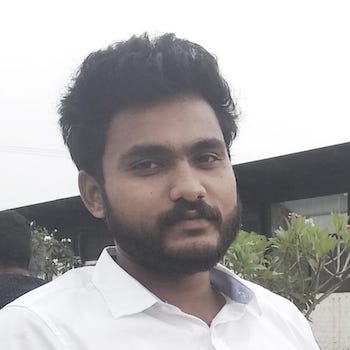 Buyofuel has been of immense value to my business. I am able to easily access sellers across India and I am able to get the best price for my Biofuel purchases through Buyofuel
Sudev, CEO
Charty Bull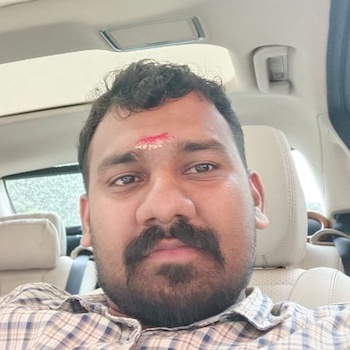 Buyofuel has bridged the gap between buyer and seller when it comes to security, they offer the best payment terms and escrow made it more reliable than the traditional model.
Gopakumar, Partner
Raw Hawk Fuels Pvt. Ltd.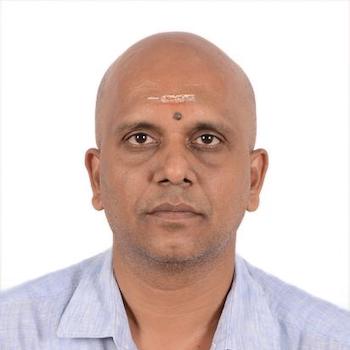 Buyofuel is easy, simple, transparent and secure. Buyofuel is my preferred mode of business.
Raja, CEO
Rasha Petroleum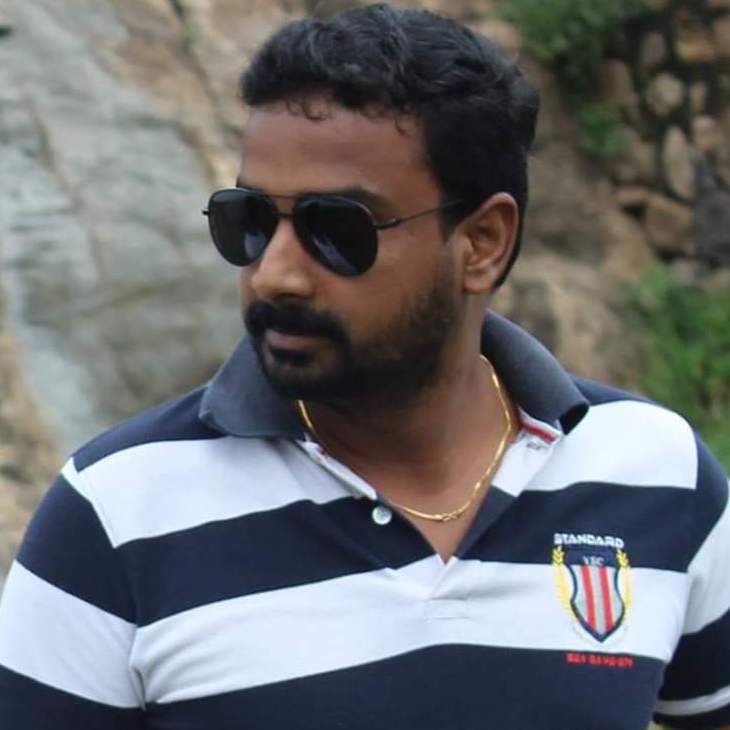 I have been Buyofuel for a few months now, it's the best platform ever. Taking business online during such times has made a tremendous change in my business.
Satish, CEO
King Hydrocarbons
Address
No.18, Vaikundam Thottarayan Kovil Street, Kovaipudur, Coimbatore, Tamil Nadu, 641-042
Claim your account now in just matter of seconds